<!POP YES 1 bravepages 1503270045-0 >
Thursday, May 27, 2004
Secure your UNIX logs
9:50 PM (0) comments
Thursday, May 20, 2004
"In March 2003, a teenage girl named Courtney presented one of her poems before an audience at Barnes & Noble bookstore in Albuquerque, then read the poem live on the school's closed-circuit television channel. A school military liaison and the high school principal accused the girl of being 'un-American' because she criticized the war in Iraq and the Bush administration's failure to give substance to its 'No Child Left Behind' education policy. The girl's mother, also a teacher, was ordered by the principal to destroy the child's poetry. The mother refused and may lose her job..." Roses are red...
8:42 PM (0) comments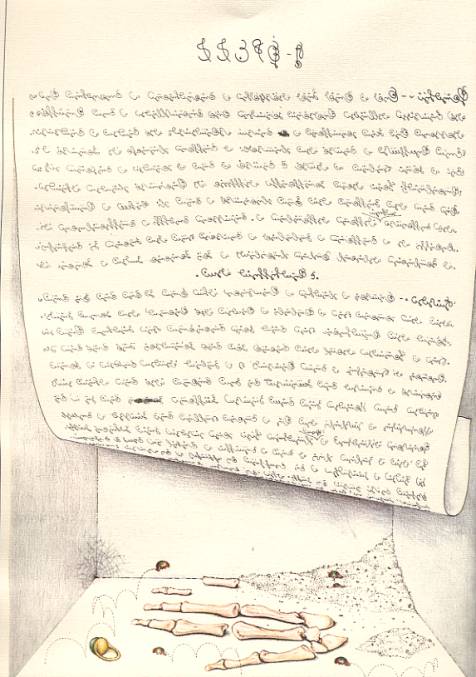 Codex Seraphinianus, Hallucinatory Encyclopedia
2:26 AM (0) comments
Wednesday, May 19, 2004
Doublethink in the Republican Party
8:13 PM (0) comments
Tuesday, May 18, 2004
"At the Camp War Horse detention centre in Baguba, north of Baghdad, it is a surreal scene: US soldiers handing out cash to freed prisoners along with a note saying 'You have not been mistreated.'
'Have you been mistreated?' the governor asks the detainees, dressed in orange boilersuits. 'No. We have never been tortured,' chorused those behind bars as some 50 soldiers stood nearby...
One interrogator explained his methods for getting prisoners to talk.
"I try to build a relationship and get their view point, and make them comfortable... I try to be friendly and open-minded," he said.
Bring in... the comfy chair!
11:44 PM (0) comments
Cultural Theorist Trading Cards
8:59 PM (0) comments
Tuesday, May 11, 2004
A leftist intellectual defends the war in Iraq
6:38 PM (0) comments
Very interesting and informative article on the systematic causes of the torture of Iraqi prisoners, written by the man who first published the torture photos in the New Yorker (and, incidentally, who also exposed the My Lai massacre in Vietnam), Seymour Hersh.
3:17 AM (0) comments
Revealing blacked-out documents (such as those released under the Freedom of Information Act)
3:16 AM (0) comments
Monday, May 10, 2004
Meet Anton Chekov
7:37 PM (0) comments
Friday, May 07, 2004
America and the Nazi Book Burnings
4:21 PM
Saturday, May 01, 2004
Transcript of Bush and Cheney's testimony before the 911 Commission, obtained from a secret recording of the meeting.
5:53 AM
"Military intelligence has encouraged and told us 'Great job.'
They usually don't allow others to watch them interrogate. But since they like the way I run the prison, they have made an exception."

4:45 AM
---

Archive of earlier blog entries...
If you run accross anything that you think I might be interested in, !!!
---